Airport sleeping pods are one of the most exciting new concepts gaining traction in terminals around the world. Sleeping pods are an increasingly popular way to catch up on much-needed sleep when you don't have time to book a night at a hotel.
Following the successful launch of their sleeping pods in Terminal 1 at Mexico City International Airport, izZzleep have launched another block of pods in Terminal 2.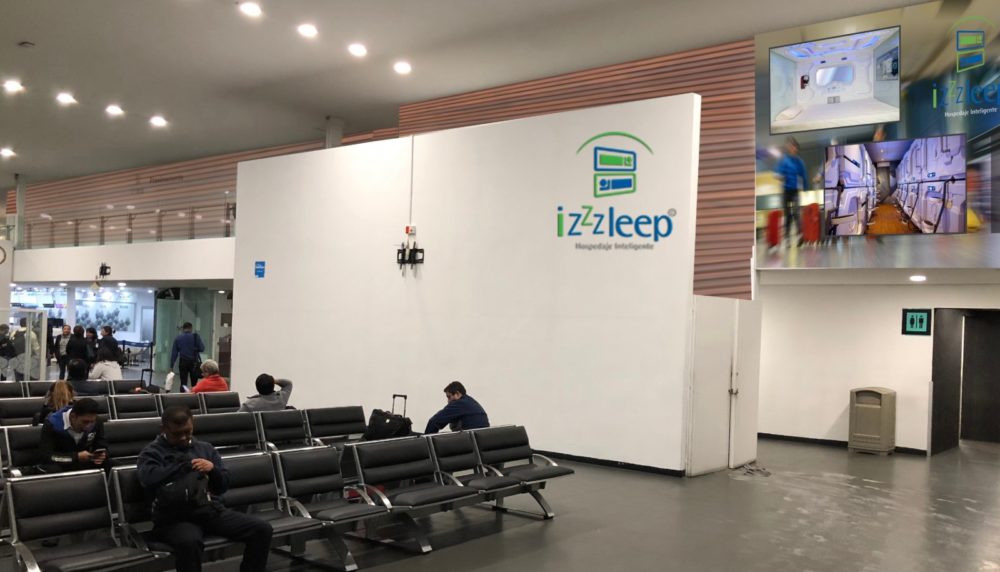 The quest for proper sleep at airports
Sleep is one of the most important factors in a healthy life, yet many of us who travel frequently experience a lack of good sleep, jet lag, and trouble sleeping at all. Poor sleep can lead to increased stress, negative moods, and it can disrupt other aspects of healthy living like exercise and diet, too.
Finding a good night's sleep at the airport, or even just a place to power nap can often be unfruitful. Booking a night at an airport hotel isn't always convenient when you're short on time. It can mean losing a whole travel day so many of us don't bother. And forget trying to snooze on one of those stiff waiting area chairs with immovable armrests.
Even in business class lounges, travelers contort themselves into impossible shapes to pretend that workspace desks are actually beds.
Sleeping pods are one of the most useful innovations we've seen in airport travel in recent years, and we can't wait to try them out.
10 things to know about the new sleeping pods in Mexico City Airport's Terminal 2
1. The pods have a Starship aesthetic, stacked on top of one another like futuristic hibernation cocoons lining the walls.
2. The pods are in Terminal 2 pre-security on the first floor. Next to the national arrivals exit is the bus terminal, and when you enter the bus terminal you'll find the izZzleep pods.
3. Food is not allowed inside the dorms, bathrooms or capsules. But there is a little business center in the lobby/ reception where you can find some seats and tables to have a quick bite. They also have a coffee and chocolate machine, what could be better?
4. They have their own secure wifi network that they boast is one of the best in the airport.
5. Cost: the pods are US$45 per night, US$10 per hour (minimum 2 hours), and the showers are also US$10.
6. They strongly recommend making a reservation in advance online, as walk-ins may or may not find an open spot overnight. During the day for the hour-by-hour service, you're more likely to find availability as you can't make reservations for the day service. For nights you can book online at www.izzzleep.com
7. If you're just looking to freshen up you can rent just the showers 24/7. Mens and women's showering facilities are available with both hot and cold water but note that no hairdryers are provided. You can't book the showers in advance.
8. With all types of stays (overnight or hour-by-hour) as well as shower bookings, you get a locker with a hanger, towel, and water bottle. If you're using a pod you also get a pair of socks and a blanket.
9. The pods are larger and there are more pods available than in Terminal 1. There are 24 pods for women and 24 for men.
10. Overnight stays have very flexible hours: check-in can be as early at 1 pm and check-out as late as 10 am the next day, while the hour-by-hour service operates 6 am to 6 pm each day.